This article is an extract from Transmission Private's monthly newsletter, The Lede, which tracks the world of reputation management for private clients. You can sign up for the newsletter on our website via the tab at the bottom of this article or by completing the form here.

---
Family offices are keen to invest off the back of a difficult 2020, according to Deloitte Private. 📈 More than two-thirds of family offices plan to scale up investment over the next 12 to 18 months, according to Deloitte's Middle East Family Office survey.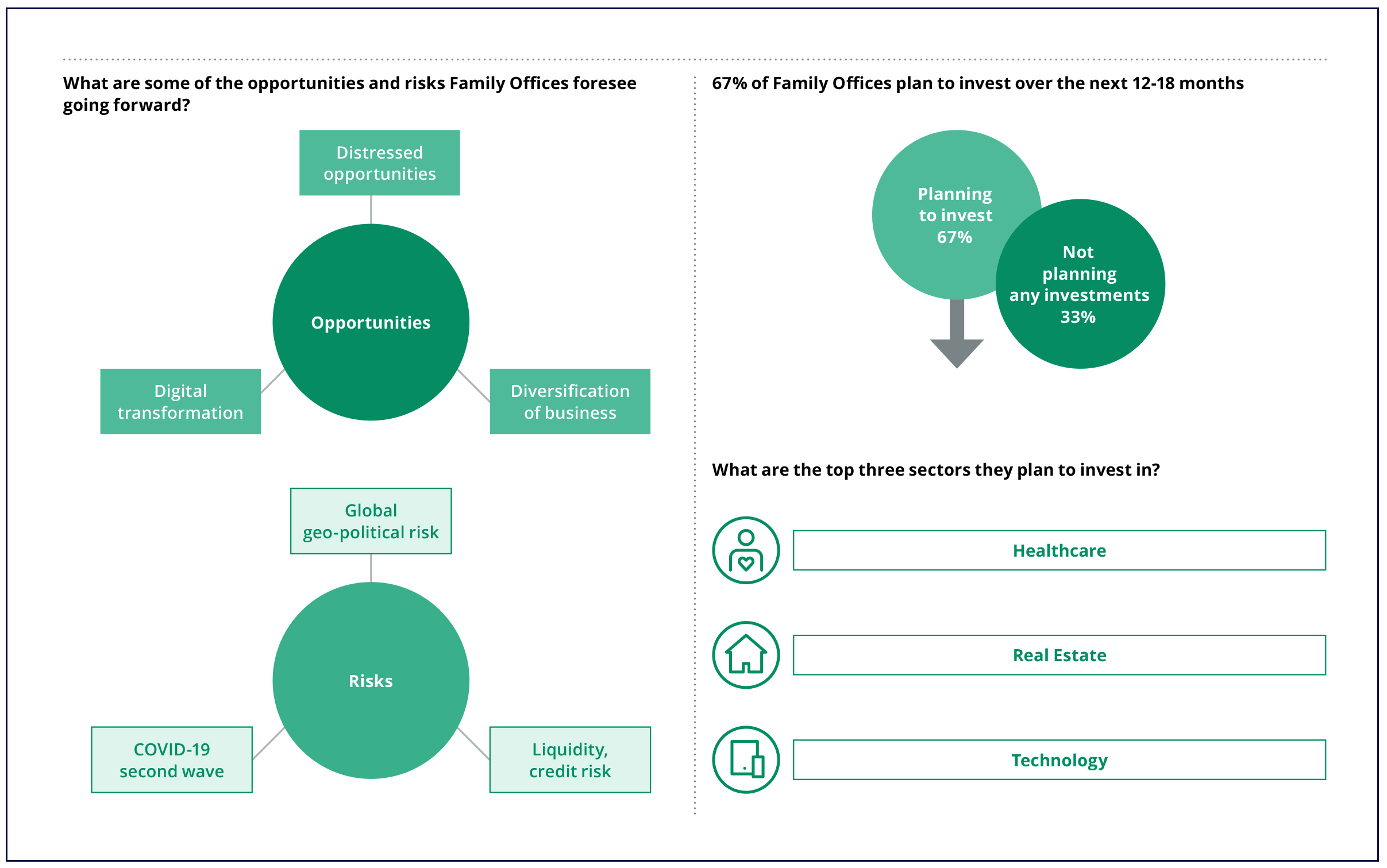 What sectors are they looking to invest in? Healthcare, real estate, and technology, according to the research. Not shocking. Healthcare and technology are resurgent, and real estate is an evergreen choice. But the type of investment opportunities are revealing:

Distressed opportunities. Private investors recognise there is a unique opportunity to play a role in turning around distressed companies. Family offices are well-placed given their access to readily available capital and their willingness to invest on a patient basis.

Diversification of business. Family offices that were overly exposed to industries that were hit aggressively by the downturn, such as physical retail and hospitality, are looking to diversify to spread their risk going forward.

Digital transformation. Recognising that coronavirus has accelerated the shift to digital, family offices are looking to break further into the technology VC space to access the upside. Expect to see family office entryism into PropTech, AgTech, and all the other 'hot button' tech sectors.
What does this mean? Ultimately, it means that family offices are all chasing the same opportunities. In fact, not only are they chasing the same opportunities as each other, but they are chasing the same deals as the big-ticket PE firms (distressed opportunities and special situations) and the Venture Capital players (digital transformation).
Why will they lose out? Family offices are notoriously private. They do not have the visible track-record of corporate turnaround successes that the PE firms do. If you're in trouble and need a hands-on turnaround investment, would you rather partner with The Carlyle Group or Unknown Family Office X? On the other hand, they are not hip and mission-driven enough to attract emergent start-ups. If you're a twenty-something running a tech unicorn, would you prefer to take money from Index Ventures or Unknown Private Investment Office Y? Enough said.
The takeaway... Come December 2021, 12 months of losing out to PE and VC giants will shake family offices out of their comfortable belief that they are able to break into the best deals through mere access to capital. Family offices that are ahead of the game—and start thinking about this now—will make the most of this window of opportunity.