This article is an extract from Transmission Private's monthly newsletter, The Lede, which tracks the world of reputation management for private clients. You can sign up for the newsletter on our website via the tab at the bottom of this article or by completing the form here.

---
Direct investment is on the rise amongst family offices. In fact, more than 83% of Single-Family Offices in Europe make direct investments, according to research produced by Charles Schwab and FINTRX. The same statistics are borne up across the world, with the number rising to nearly 90% in Asia.

This trend is more interesting and intriguing for its scale. Direct investment amongst family offices increased more than 200% between 2010 and 2015. The period between 2010 and 2015 resulted in the largest percentage increase in direct investment activity of any 5-year period since 1990.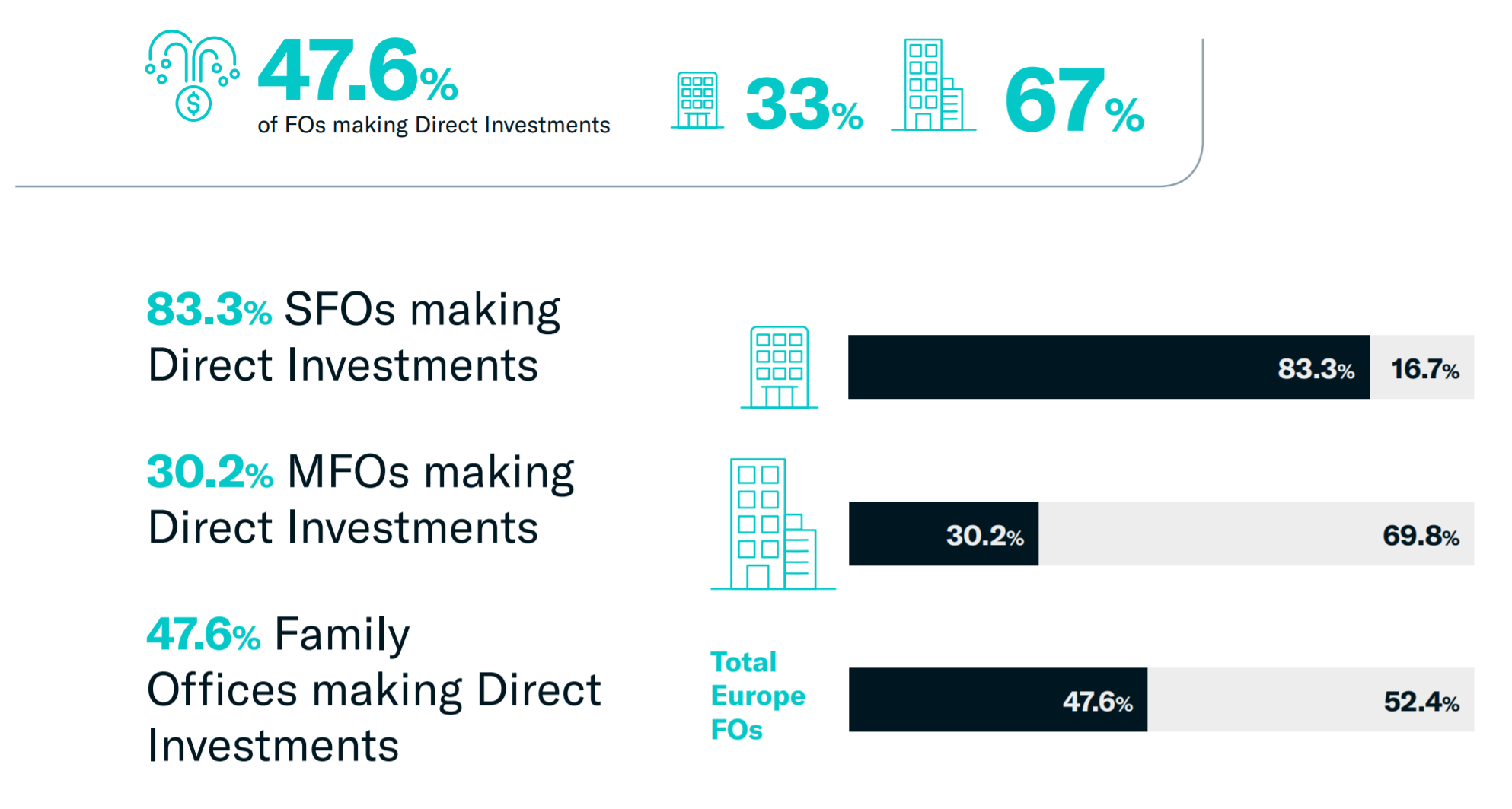 Proportion of Single-Family Offices (SFOs) and Multi-Family Offices (MFOs) making direct investments. Source: FINTRX
Why has this happened? The research suggests that greater control, transparency and lower fees are the main motivations. From personal experience, I'd add in one more: Single-Family Offices generally invest in companies where they feel that they can add genuine value through their past experience and networks.

It might be a family who made their wealth through property investing in proptech. Direct investment gives these families a real sense of participation in the growth of the business—and a relationship with the management to add value.
Why is this important? This dramatic increase in direct investing puts renewed emphasis on the importance of the reputation, branding and online profiles of family offices for two reasons:
Appealing to investments. When investing directly, family offices need to take more concerted steps to convince potential investments to take their capital over other alternative sources of finance. The reputation, standing and positioning of a family office will often give a family office an edge to win out over the competition.
Increased competition. At the same time, the rise in direct investment amongst family offices has increased the competition in accessing the most attractive, lucrative and, indeed, exciting investments. It is no longer enough to simply have the capital, especially when it comes to highly sought-after tech investment rounds. Instead, family offices need to set themselves apart in other ways.
Bottom line... direct investment is on the increase amongst family offices, which has increased the importance of family office reputation to access those increasingly competitive deals.